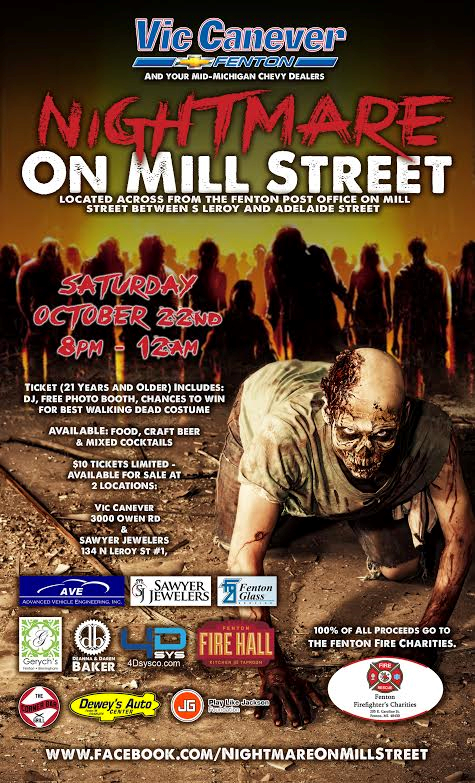 Get your best "Walking Dead" costume ready and come join us for our 3rd annual Nightmare on Mill Street Halloween party and costume event. This year's party is on Saturday October 22nd from 8pm-12am. The event, presented by Vic Canever Chevrolet will be located on Mill Street in downtown Fenton across from the Post Office and between Adelaide and Leroy Streets.
Come spend the night dancing to a live DJ, enjoying food from Fenton Fire Hall restaurant, taking pictures in our FREE photo booth and having a good time with friends while enjoying some drinks sponsored by The Corner Bar. There will be a prize for best dressed "walking dead" costume at the end of the night.
This event is for adults 21 and up and cost is $10. Tickets are limited and can be pre-purchased at Vic Canever Chevrolet and Sawyer Jewelers in downtown Fenton or purchased at the door the night of the event. All proceeds help support the Fenton Firefighter's Charities. Come join us for this great adult only event. Hope to see you there!