FENTON FIRE FIGHTER'S CHARITIES
Helping the Fenton Community
Fenton Firefighter's Charities
Thank you for making the 17th Annual Fire Fighters Charity Golf Outing a Success
Our 17th annual charity golf outing was held August 19th at the Coyote Preserve in Fenton. We had 140 golfers come out to support our charity organization. With the amazing support of all our sponsors and golfers we were able to raise $17,707 for our charity. This money will go straight back to those in need in our community. We could not be prouder of the turnout and support we receive from our community.
Thank you to everyone who sponsored, golfed, and helped us with this outing. We look forward to our 18th annual outing next year!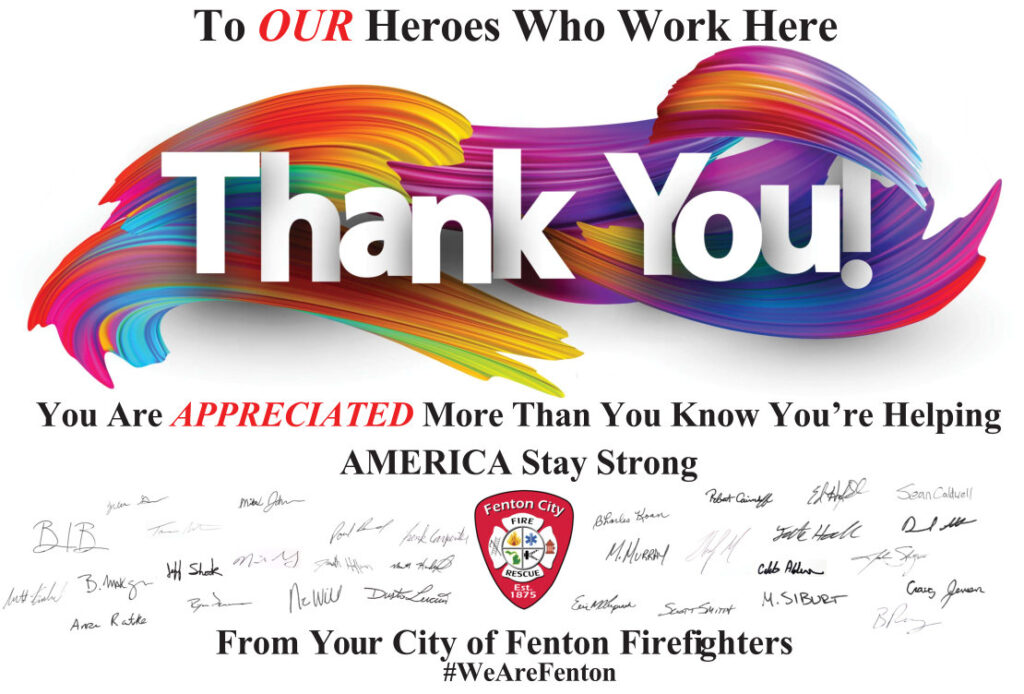 "The City of Fenton Firefighters would like to thank OUR local heroes who continue to work the frontlines in order to support those in our community during these unprecedented times. From healthcare providers to grocers, retailers, restaurants, gas stations, automotive stores and anyone else helping to keep our community running, WE THANK YOU!!!!
#We are Fenton!"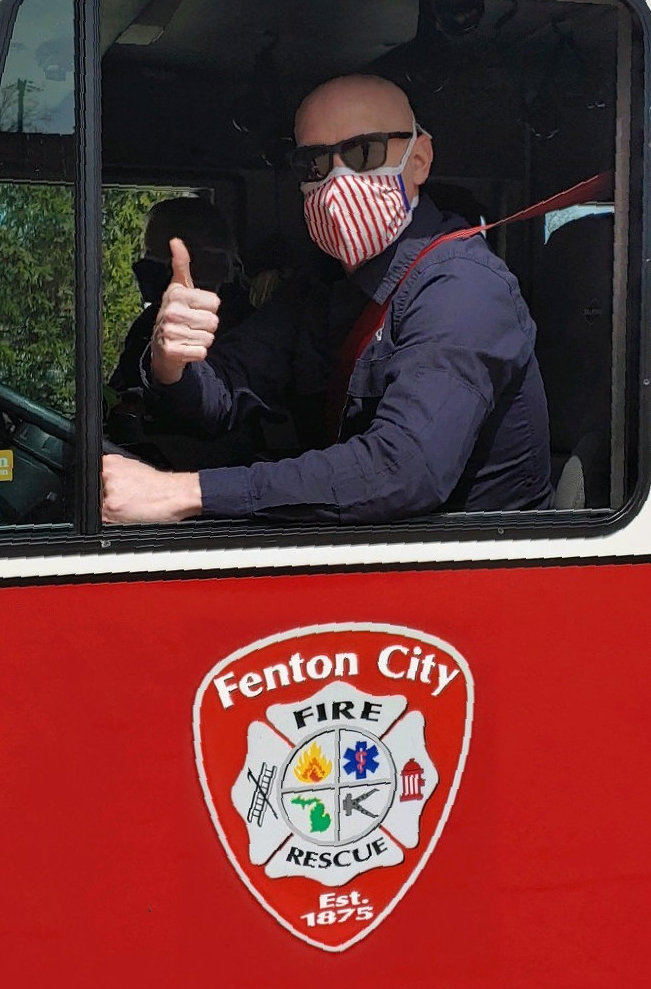 THANK YOU!
Our charity would like to thank Jennifer Bain Hurst and her crew from Hospital Mask cover Task Force along with Masks For Hospital Workers of Southeast Michigan for their generous donation of face masks for our fire crews to wear.
While at our station and on calls, our crews can now safely work during this pandemic while using these masks made by her team.
In gratitude for their generosity and the goal of helping essential healthcare workers stay safe, our charity was able to make a donation to help support their cause and pay it forward so they may continue to make these masks and keep core healthcare workers safe.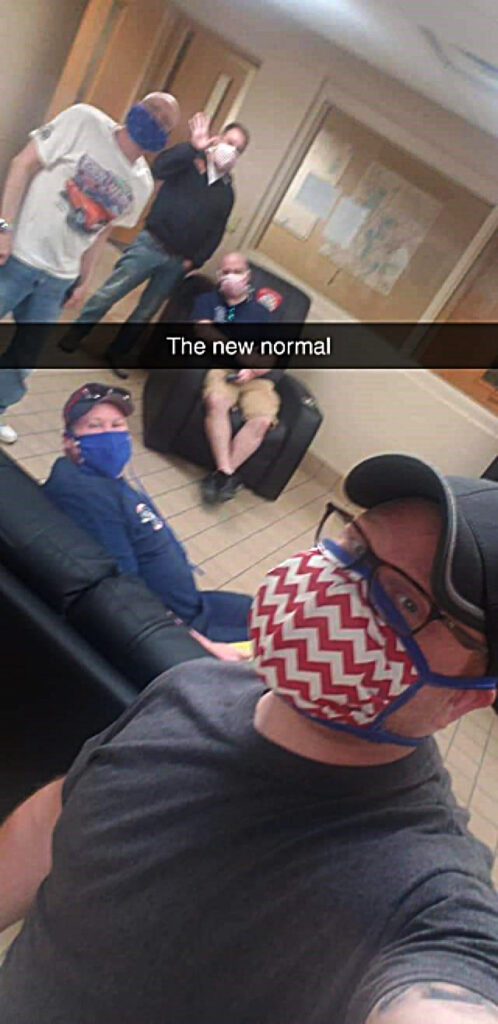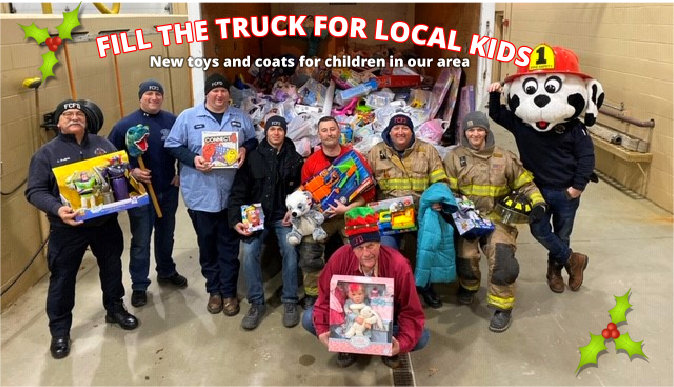 A special thank you to everyone who was able to help "Fill the Truck" this Holiday season. Your gift and donation of a new toy or coat help can make a difference for a local family this Christmas.
Merry Christmas from the Fenton Fire Fighters
fenton area food give away